Counselling in Orleans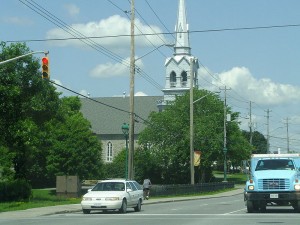 Counselling in Orleans
Whatever brought you to this page, be thankful that it did. Taking the time to consider how counselling could positively impact your life or how healing mediation could support your relationship is one of the best uses of your time. At Ottawa Counselling and Mediation Services we provide personable, supportive, and professional counselling to help resolve personal and relationship difficulties. Our team understands that we all face challenges or go through periods of sadness in our lives, where just need some support to learn how to work through these times and how to find ourselves again. We strongly believe that counselling isn't just for those who are hurting, but that anyone can benefit from an ongoing life coaching process. We have been providing counselling, hypnotherapy, and mediation services in the National Capital Region since 1979. Based on the extensive knowledge and experience of our committed counsellors and mediators, we provide an atmosphere of trust and safety for each one of our clients. It is our goal to create an environment that enables them to freely and openly address their concerns.
Orleans Counselling Services
Looking for professional counselling services in Orleans? Ottawa Counselling is here to provide the support and guidance you're looking for. We take the time to listen, understand and identify the root cause of any particular issues that you are experiencing. During each session, you can always expect to be welcomed into a comfortable, respectable and professional space where you can feel safe to share, listen, learn and heal. Whether you're seeking individual counselling, couples or marriage counselling, family counselling, hypnotherapy or something more, we can give you the guidance and strategies to help you heal, move forward and get back on your feet again.
Our Processes
The professionals at Ottawa Counselling and Mediation Services will help equip you with the necessary tools for not only getting where you want to go in life, but also to have the best time possible along the way. We take the time to truly listen to what brought you to our session and to understand what your counselling goals and hopes are. Many clients that come to us struggle with very similar things in life. Feelings of overall stress about their achievements in life, a sense of disconnection from their loved ones, unusual sadness, feelings of not being heard or doubt in their own capabilities. With life coaching and emotional health professionals available to our clients, our team has provided long-term confidential services to families, individuals, and couples.
No matter what you're seeking counselling for, we offer a personal, friendly and holistic approach when dealing with all of our clients. For over 40 years, we've been applying a wide range of skills, techniques, modalities, and wisdom to enable clients to mend their emotional connections with loved ones, while cultivating healthy habits and communication. We provide comforting and qualified support to get you past those barriers that have been holding you down. By focusing on healing rather than merely "helping", we aim to bestow the most apt and effective strategies and guidance to facilitate personal empowerment to place you on the road to recovery.
Areas We Serve
From Aline Ave to Forestglen Crescent to Pineglade Crescent to Woodhaven Ht, we serve the entire Orleans area, including Chapel Hill, Queenswood Heights, Chatelaine Village, Springridge, and Avalon. We don't believe that being happy is something to be left for the future. We believe it starts now – even today.
If you're located in the Ottawa or Gatineau area, our mediation and counselling services are here for you. This includes Nepean, Kanata, Barrhaven, Manotick, Orleans, Carleton Place and Almonte. If you're located outside of these regions, we welcome you to get in touch with us either by phone or online to discuss your needs to see if our services can be extended further to support you.
Ottawa Counselling Services has two locations – one on Bank Street in Old Ottawa South, and the second near Hunt Club West and Highway #416 in Nepean.
How to Book an Appointment
To book an appointment, simply fill out the form that's directly on our website with your full name, contact info and anything you'd like to ask or include in your inquiry. You can also call us directly at 613-726-3636 or email us at richard@ottawacounselling.com.