4 Benefits of Family Counselling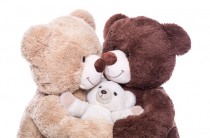 When communication breaks down in a household it can have devastating results. Whether it be a couple who can no longer identify with each other, a child with behavioural issues or a teen with anger issues, family counselling can help. Every situation is delicate and everyone should be heard to ensure that the issue is resolved quickly and effectively.
When you are encountering communication challenges in your home it is a good time to consider the benefits of family counselling with an Ottawa therapy clinic. Here are four benefits of family counselling:
Paring Down Problems
It is not uncommon for a problem to start out small but to snowball into something completely out of control. This is where it takes someone to pare down the problem and get to the real crux of it. People are often surprised at where the relationship has gone wrong, or even relieved it is not what they were assuming. In fact, it is the assumptions themselves that can compound into far larger issues when misunderstandings are not addressed. True issues will be revealed allowing you to handle them and strengthen your relationship.
Open the Lines of Communication
Where there is conflict it is not uncommon for communication to completely shut down. Family counselling provides a safe place to reopen the lines of communication so family members can share their feelings.
As feelings are shared the counsellor will offer suggestions on how you can each improve your communication skills to allow for open and honest conversations.
Problem Solving
Sometimes there are moments when family members reach an impasse over an issue. Family counselling will allow you to explore issues and find the right way to resolve the problem fairly. Families also benefit from family counselling as over time they learn how to handle issues more effectively.
Behavior Issues
Sometimes a single family member using undesirable behavior can make things difficult. This behavior can be anything from substance abuse to anger issues, continuous defiance, disobedience, depression or chronic selfishness. Dealing with any of these issues can be difficult and family counselling will teach you and your family how to deal with them in a more peaceful way.
The family counselling Ottawa families seek provides a non-judgmental environment where families can share their feelings and learn to bring harmony and love back into their homes.