Holistic Healing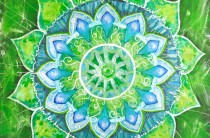 I constantly strive to be at the leading edge in the fields that I practise (counselling, coaching and hypnotherapy) and one of the ways that I do this is to take seminars and experiential workshops at wholistic learning, healing and re-treat centres in Canada, the U.S. and Europe. Over the years, I have stayed at about two dozen such wonderful places from Hawaii to Greece. In this article I will describe five of the intentional healing communities that I have stayed at four times or more. They have all been running successfully for over 30 years. I will continue to return to all of these many more times. Here are the websites for all five. Enjoy doing a virtual tour of them:
www.findhorn.org   www.siriuscommunity.org   www.eomega.org   www.esalen.org   www.hollyhock.ca
a. The Findhorn Spiritual Community, Learning Centre and Eco-village has several sites in the countryside of northern Scotland. It is now 50 years old and has hundreds of residents. All of the administration and chores are collaboratively alloted and done in rotation, and shared equally, by all the residents, visitors and folks on re-treat. All of the locations are maintained in a totally green and sustainable manner. Findhorn aims to be a prototype eco-model for many other eco-villages around the globe. The folks at Findhorn continually "attune" to a very high Spiritual frequency. "Attunement circles" spontaneously occur each day.
b. The Sirius Spiritual Eco-village is located near the town of Amherst in western Massachusetts. It is a sister eco-village of Findhorn in Scotland. It is now 35 years old and focuses on sustainability and permaculture. The community has constructed several eco-buildings, a huge organic vegetable garden and solar and wind-power facilities. It is an oasis of healthy and Spiritual living situated in a gorgeous country setting.
c. The Omega Institute for Holistic Learning is located in Rhinebeck, New York, in the upper Hudson River Valley. It is now 35 years old. Omega has branches in Boston, Costa Rica and on the Caribbean island of St. John in the U.S. Virgin Islands. Each year Omega hosts hundreds of Spiritual, environmental, personal growth, and healthy life-style workshops and seminars. The vegetarian/vegan meals at Omega are wholesome and delicious. My experience at Omega is that, if there is something you need to learn, you will walk right into it at Omega.
d. The Esalen Re-Treat Centre and Educational Institute is located at Big Sur, on the rocky Pacific coast near Carmel, California. It is now 50 years old. Many of the greatest minds in Spiritual teaching, psychology, literature and the arts live or have lived and taught at Esalen. The Beatles performed concerts there early in their career. Esalen has four hot tubs built right out on the Pacific. The vegetarian/vegan food there is superb.
e. The Hollyhock Lifelong Learning Centre is located on Cortes Island, British Columbia, in the archipelago near Campbell River. It is now 30 years old. The views out into the Straits of Georgia are magnificent. There are community residences and picturesque cabins along the beach. Hollyhock offers many workshops and seminars both on Cortes Island and in Vancouver. They focus on Spirituality, environmental issues, community development, leadership training and personal growth. Hollyhock is an ideal place to go for a personal or Spiritual re-treat far away from the hustle and bustle of everyday life. Bon Voyage!