Mending Your Relationship Through Couples Counselling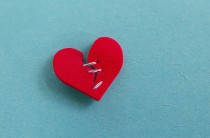 Whether you are married, living with your partner, or are in a committed relationship, it is not only common, but expected to experience challenges and slumps. As each of your lives evolve you can experience feelings of insecurity, meet with temptation, or feel a sense of disconnection. Allowing these feelings to develop will cause you to grow apart. However you can mend your relationship by going through relationship counselling with Ottawa Counselling Services. Here is how your relationship can be strengthened through counselling:
Communication
If you are experiencing a sense of disconnection it can be very difficult to communicate your feelings without being accusatory or hurtful. When you love someone deeply and feel rejected it can become very hard to feel the trust you once had to discuss your feelings openly. Through relationship counselling with Ottawa Counselling Services you will learn how to communicate effectively by learning not only how to speak effectively, but to listen effectively as well.
Expressing Needs
A common issue that can force couples apart is being unable to express your needs. When you are able to tell each other what you need in the relationship you will be able to allow each other to provide those needs. Relationship counselling with Ottawa Counselling Services will offer you the tools and confidence required to voice your needs clearly.
Assertiveness
Many people lose their sense of assertiveness in a relationship as they are worried it will lead to arguments. However being able to assert yourself without being offensive is an important part of any relationship as it allows you to maintain your position when there is conflict or when you really want something to occur. Relationship counseling will teach you both how to ask for what you want without being too demanding or leading to conflict.
Unresolved Issues
Unresolved issues are one of the many reasons a relationship might end. Counselling will allow you to deal with these unresolved issues and bring closure to past difficulties so you can move forward without resentment. It will also offer you the chance to be honest about how it has affected you so your partner sees your point of view.
Relationship counselling with Ottawa Counselling Services offers you and your partner a safe and trusting place to discuss your feelings, learn stronger communications skills, learn to be more empathetic and resolve issues fairly and effectively.