Is My Relationship Worth Saving?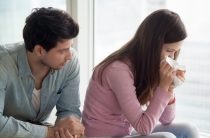 One of the worst questions you may have to face is "is my relationship worth saving?" Sometimes a relationship hits that breaking point and you need advice on how to know if your relationship is worth fixing. There are many reasons why relationships begin to dwindle, and the answer may not always be clear. But here we provide some questions you should ask yourself to see if your relationship is a healthy one or not.
Do you feel appreciated?
Couples do better in a relationship when they feel they are being appreciated. A good relationship is one where your partner appreciates you for who you are and wants only the best for you. If you feel that the person is constantly trying to change you or manipulate you, then the relationship is probably not worth saving.
Do you feel secure?
You should never have to be kept up at night worrying if your partner is engaging in other relationships. You should feel secure in your relationship, that your partner has your back and you are a team as opposed to two separate people leading different lives. The best relationships are ones where you feel both trust and security.
Do you feel understood?
Do you feel that your partner truly understands you or are you facing constant criticism and dismissal of your feelings? Strong relationships are built on communication and an openness to work together to improve the relationship instead of being one-sided.
Do you feel connected?
Your relationship is worth working on if you still feel a strong connection with one another. Enjoying each other's presence and enjoying spending time with one another is very important in a long-term commitment. If you still enjoy the activities the other person also enjoys, then maybe it is worth working to save the relationship.
Do you feel supported?
Relationships are never perfect, and you can experience lots of bumps along the way. But the questions you should keep in mind are whether your partner was supportive during hard times when you needed them? A lasting relationship needs support. Knowing that you are in it together and will support each other in both the good and difficult times is what will keep a relationship strong and healthy.
Relationships are difficult and can face many struggles. If you are unsure if your relationship is a healthy one, you can speak to Ottawa Counselling Services. Our relationship counsellor can help you determine if your relationship is worth saving and how to make the necessary changes to restore the relationship.