4 Tips To Manage Stress During The School Year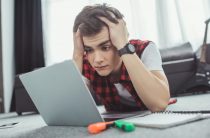 Attending lectures, discussions groups, writing essays, midterms, and final exams can be exhausting! Researchers have found that a significant amount of stress experienced by students will have an impact on their health, happiness, and grades. Many external and internal factors can influence your stress levels during the school year. You will be able to thrive in academia if you can properly learn how to deal with academic pressures. Here are 4 tips to help you manage stress during the school year.
Take A Pause 
Know what your limits are and what you can realistically accomplish. Take a pause during the day to reflect on what you've learned and how you can effectively process this new information. Enjoy things that you love, whether that is playing a sport, writing, painting, dancing, or keeping your mind busy with other things than the pressures of school. 
Do Not Procrastinate!
Not leaving your assignments or studying until the last hour will save you a lot of stress! Take it one step at a time. Write down manageable workloads within your schedule this way you will be able to see what you will have to accomplish and see the big picture. If you're writing an essay, start with research, creating an outline, writing the intro – list the individual steps that will lead to the outcome. By making yourself a schedule, you will reduce your anxiety, and you can set priorities that will require more time and energy. 
Sleep You Need It
Students often forget that one of the most important components of having good results is pulling all-nighters and missing sleep due to their packed schedule. However, being in a sleep-deprived state will have negative consequences on your productivity and attention. Ensure you are having a good night's rest and take power naps when you need them.
Find A Balance
Listen to your body! If you are feeling overwhelmed or extremely stressed out, change your approach and come back to it. A great way to reconnect and refocus is by practicing breathing exercises – you will be able to calm down and this is an effective method to reduce anxiety. Being organized will also save you a lot of time and worry about finding your things. You will be able to be productive and will encourage more studying in non-cluttered environments. 
If you are having difficulty dealing with academic pressures and stress, we are here to help you at Ottawa Counselling & Mediation Services. We will work together and find strategies that you will be able to apply to your daily life.