How To Find The Best Therapist For You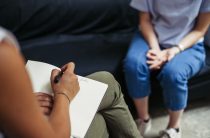 Finding someone who you can trust and be vulnerable with can be a challenge. Sometimes when problems become too intense and debilitating, you need to consider seeking outside help from a trained professional. Below are four factors you should consider before choosing a therapist for you. 
Do Your Research 
You will be surprised by how many people seek help from a professional. Ask your friends and family their experiences with their therapist and what they liked about them. You don't want to choose a therapist because the only aspect you like is that they are conveniently located – make sure they are good for you. Now that all our information is easily accessible by doing a simple google search, many options will come up and you will be able to visit their websites. You should look for a therapist who promotes their work and philosophy of working with patients rather than a therapist that only talks about themselves.
Make Sure They Are Qualified 
Seek out a professional who has been in the field for a long period of time. Experienced therapists will have more knowledge and tools available to help their patients. Depending on what you want to work through with the therapist, you'll want to ensure they have expertise in this area. 
Don't Be Shy 
You are the one that needs to open up and be vulnerable giving you the upper hand when choosing a therapist. Take the opportunity to ask them about their experience with dealing with what you want to focus on. Ask them if they can chat on the phone for a few minutes, and you will be able to get a sense of their personality and practice. If you don't feel comfortable or feel uneasy about your therapist, this is a red flag, keep searching you will find someone.
Financial Aspect
Be realistic about cost and what you can afford. You won't be helping yourself if you put yourself in deep financial debt as this will lead to extreme emotional anguish.
At Ottawa Counselling & Mediation Services, we are here to provide you with a safe and comfortable environment. Give us a call, and let's discuss to see if we are the perfect match!