6 Great Ways to Celebrate Valentine's Day on Your Own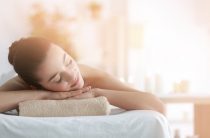 With Valentine's Day quickly approaching, you might feel stressed about how to celebrate this affection-filled holiday. If you don't have that special someone or just can't get together – don't fret! It's not always easy to be alone on Valentine's day, so we've come up with 6 ways to embrace the love that you have in your life, whether it be for family, friends or yourself! 
Celebrate the Now Trending "Galentine's Day"
Spend time with your closest gals (or pals) and celebrate the love you have for each other! This can entail whatever suits your friend group best – a secret valentine gift exchange, a night out, or maybe just a simple night in together. 
Indulge in Something You Love, for You
Valentine's Day can also give the perfect reason to spoil yourself! Splurge and buy yourself flowers, purchase that item you've had your eye on, treat yourself to a spa outing, or order your favourite take-out! 
Unplug and Unwind
If the excess love on social media makes you feel uneasy, use this as an excuse to disconnect! Spend the full 24 hours off of all social media. This is a sure way to dodge the sentimental posts while focusing on yourself.
Create Your Own Traditions
Again, this holiday is a perfect reason to indulge! Create your own special traditions, so you always have something to look forward to. Watch your favourite movies and make homemade pizza, bake your favourite cookies, or go to a museum that you love!
Make Use of the Couple Deals with Someone Else
Hundreds of businesses offer exclusive deals for couples on this special day. Discounted spa packages? Hotel stays with champagne and treats? Decadent desserts made only for two? No one will ask if you're actually a couple- take advantage of this!
Go on a Date
Yes, Valentine's Day is high pressure for a first date. But that's what makes it great – this could end up being a kickoff to a great relationship, a new friendship, or maybe just a great story to tell your friends. Shy away from the traditional dinner and a movie and do an activity you wouldn't typically think of for a first date!
If none of these ideas grab your interest, keep in mind that ice cream, pizza, and PJs can also be another great alternative. Do whatever makes you happy this Valentine's Day! If you are feeling lonely this month or need someone to talk to, contact us at Ottawa Counselling today.