6 Ways Therapy Can Help You Grow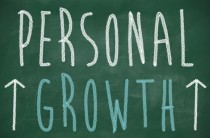 Throughout life you should change, grow, make improvements, advance in your career, try new things, add new interests and develop new relationships. Here are six ways therapy can help you grow in life by setting goals:
Repeat Behaviour
One of the biggest holdups for many people is repeating undesirable behaviour. This can be in relation to how you communicate with others, perform at work or how you continue to make the same mistakes when pursuing relationships.
Therapy can help you take a long hard look at your own behaviour and discover how you might be your own worst enemy. In therapy you will learn where you keep repeating the same mistakes and how to prevent and stop bad behaviour.
Focus
If you find you're no longer meeting goals in your everyday life whether it be in a relationship, at school or at work, this could mean lack of focus. Working with a therapist in Ottawa can help you learn to focus better and keep your eyes on the prize. You will learn ways to identify the steps required to reach your goals successfully.
Self-Awareness
Learning to know your self can help you further understand your actions. By attending therapy you can learn to be in better contact with your emotions and more importantly learn to meet your own needs; self-awareness is the pursuit of enlightenment.
Self-Improvement
All of us can use a little self-improvement, for some of us it might mean learning to love and appreciate yourself more, for others it might be learning to be less self-centred. You may also want to learn how to be more assertive, or how to deal with conflict more effectively. By attending therapy in Ottawa your therapist can help you see where changes need to be made so you can be the best version of yourself without sacrificing who you are.
Adjustment
Therapy can help you learn to adjust from both expected and unexpected changes in your life. Whether you have made a move away from family and friends, have started a new career or are struggling with becoming a parent, therapy can help you make transitions more easily.
Self Esteem
If you suffer from low self-esteem an Ottawa therapist can help find out what is keeping you from appreciating your finer points and can teach you to feel worthy of happiness.
An Ottawa therapist can guide you along life's complicated path and help you find a clearer road with less obstacles and more fulfillment.