7 Ways to Cope with Loneliness During the COVID-19 Pandemic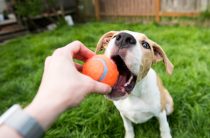 The COVID-19 pandemic has impacted us all. From social distancing to full-blown lockdowns – it's changed how we connect and interact with others. For some introverts, the self-isolation has been a dream. But for others who thrive on social connection, it's been extremely difficult. The lack of physical contact and hours left alone has left many people feeling lonely and depressed. If you're one of the many who are struggling to cope with loneliness during the COVID-19 pandemic, read on to learn some ways to kick the blues and invite more happiness into your life during these difficult times. 
Keep Active
One way to boost those feel-good serotonin levels in your body is to keep active. Even if you don't have any fitness equipment to use indoors, you can still utilize YouTube fitness videos for the time being. From yoga to tai chi and even cardio workouts, there's a multitude of classes that are online and free. 
Get Outdoors
Fresh air and nature can help elevate your mood instantly. So even with social distancing in place, you should still get outdoors for a walk or a bike ride at least once a day while keeping safe. Just remember to keep a mask for those areas where there's more foot traffic.
Take a Course
It's also essential to keep your mind active and focused on something positive. And there's no better way to do this than by taking an online course in something that you've been wanting to learn like knitting, guitar, photography or digital marketing. 
Help Someone In Need
Do you feel as if your life has no purpose anymore? If you've lost your sense of self, now's the time to do something meaningful. Donate to the food bank, bring groceries to an elderly neighbour, lend money to someone in need – there's a lot you can do for others that will make you feel good and give you a greater sense of purpose.
Set Up a Weekly Chat
Although you may not be able to see your loved ones right now, you can still stay in touch with them. With Zoom, Skype and a number of other video platforms offering free plans, there's no reason not to set up a weekly chat with your friends or family. If you're not technically inclined, you can still use the phone or even send a hand written letter. 
Pamper Yourself
The pandemic is heavy on our minds and our bodies. When you're feeling down try taking a bath, reading a book, or giving yourself an at-home spa treatment. These small ways of pampering yourself can greatly improve your mental health and give you some much needed R&R. 
Foster a Pet
If you're a party of one, why not make it a party of two by fostering a pet? Not only will a dog or cat help keep you busy, but they're also great companions to have around.
Can't kick the blues no matter how hard you try? Contact us at Ottawa Counselling and our professional counsellors will help you find methods to better cope with loneliness during these difficult times.