How to Prepare for Your First Therapy Session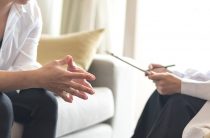 If you've finally made the decision to seek out counselling, you may be wondering how to prepare for your first therapy session. It can feel stressful and even a bit awkward during the initial appointment when you don't know what to expect. But just remember, this process feels challenging for everyone, and you'll be in a safe environment without judgement. So you should never feel fearful or embarrassed. Your therapist is there to help you. Here are some tips on getting ready for your first session.
Determine Your Goal
Before heading into your session, take some time to really think about what it is that you hope to get out of your therapy. What goal are you aiming to achieve? By making your intention clear, your therapist can offer more direction to help you get there and monitor your progress.
Be Open and Honest
The first session with your therapist will be an introductory session. They'll ask questions that relate to your family, relationships, background, and more. They'll also ask about the reason behind your decision to seek counselling. During this question and answer period, the therapist will either be taking notes or will request to audio record it. Answering these questions can be difficult, but it's important to be as open and honest as possible so they can accurately gather the info they need to diagnose and offer the best course of treatment for you.
Listen to Your Intuition
Your first session is also a time for you to get to a feel for your therapist and learn more about them. It's important that you feel comfortable with them. So during your session, pay attention to your intuition and what it's telling you. Your therapist should make you feel comfortable, safe, and explain things to you in a clear and professional manner. If you don't feel comfortable after a few sessions, then it may not be the best person to match with. Finding the right therapist can take time, so be patient with yourself and them.
Go Easy On Yourself
It's okay to feel awkward. Stumbling on answers or not knowing what to say is perfectly normal. Just remember that your therapist understands this well because they've had to go through therapy themselves, so they know what it's like from your perspective. Awkwardness is a regular part of their encounters with clients, so you should never feel embarrassed. If you feel the need to sit quietly or even cry, that's okay. Go easy on yourself and focus on the fact that you're working to improve things.
If you're in need of counselling, get in touch with our team at Ottawa Counselling today.