Learning To Embrace Your True Potential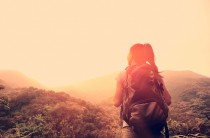 By not challenging yourself, you sometimes stop yourself from reaching your full potential. We can be reluctant to challenge ourselves for many reasons. You might be programmed to not believe in yourself or the praise that people give to you. You might be averse to taking risk for the same reasons. These tips can help you unleash your true potential:
Don't Limit Yourself
Don't limit your possibilities. If there's something you think you might enjoy, give yourself the opportunity to find out. Just because you don't think you are creative doesn't mean you can't take a painting class. If you want to learn how to speak German, don't get intimidated by the time investment. There are a lot of possibilities available to people who plan ahead and give things an honest try.
Listen to Praise
If you have low self-confidence or a bias against your own talents, you are less keen on taking other people's praise at face-value. If someone tells you that you are good at something, or that you could that for a living, they probably aren't lying to you. We are our own worst enemy sometimes. If you want to unleash your true potential and have major breakthroughs in your life, you've got to start by believing in yourself. Ottawa Counselling Services can help if you are having trouble getting over self-confidence issues on your own.
Take Risks
A risk is a calculated one if it means you are trying to do something you love. If you've always wanted to start your own business, go for it. A lot of successful start-ups were built from the ground up by people with a dream and a willingness to take risks. It doesn't matter how old you are either. It's never too late to make a go of it. Don't be afraid to try something big. No matter where it takes you, it will enable you to learn and grow.
Let go of the past
A bad experience in the past can affect you in ways you don't realize. Traumatic incidents like your parents' divorce or creative failures can hold you back and keep your potential locked away. Seek out Ottawa Counselling Services in order to talk to a professional. They can talk to you and help you get over the incidents (and emotions surrounding them) that are preventing you from living your dream. If you are holding onto anger and resentment, it's important to seek help.
For more guidance about overcoming your fears and embracing your true potential, call Ottawa Counselling Services at any time.