Are You Living Your Best Life?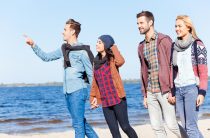 What are your regrets? What are you doing to address them? If you are just letting them go unaddressed, then you may find yourself at the end of your life with many more regrets. Your best life is a life where you feel fulfilled. It is a life where you can reflect on and feel satisfied. Regardless of your age, it is never too late to begin living your best life. Below we focus on four areas of life where you can expand and live fully.
Health
More often than not, we try to forget about health. In Canada, more than 2 out of every 5 adults are overweight. Health, spirit, and happiness are all linked together. Paying attention to your health is paying attention to your worth as a person. It is you honouring yourself and taking the time to ensure that you can continue living a productive and meaningful life. Managing your health can be the ultimate source of pride and psychological wellbeing. In the end, you are worth every second you put into your growth.
Career
Careers serve their purpose. They allow us to engage in something, to take ownership, to draw pride from, and to support ourselves in all other aspects of being. While a career is necessary, it doesn't have to become everything. The best life is not one spent chasing reputation or material goods. Money is never more than a means to an end. Be aware of how your emphasis on your career may affect other aspects of your life. Adjust your priorities if job stress is leading you away from your best life.
Relationships
Relationships are another aspect of living our best life. More often than not when we forget everything else, the thing we hold onto is the relationships we have with our partner, children, parents, siblings, and friends. We remember those we have helped, those we have raised, and those who have sacrificed for us. We look back on these situations with fondness and gratitude. Live your best possible life by prioritizing your relationships.
Future
What are you doing tomorrow? What kind of person do you want to be in the future? What are you doing to work towards being that person? These are all questions you should be asking. Remember that taking steps towards your goals has less to do with single massive changes and more to do with the thousands of tiny moments that help you in the right direction.
Ottawa Counselling Services is here to help you identify life goals and take concrete steps to work toward them. Get in touch now to request an appointment.