Spring Cleaning Your Relationships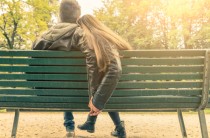 Ah, spring. The flowers are blooming, the sun is shining, baseball is back, winter is gone – and love is in the air. Well, love and the faint scent of sod and manure for those blooming flowers, but let's focus on the love, shall we? After all, spring is a time for rejuvenation, love, and life, and that means relationships. Here, then are a few "spring cleaning" relationship tips from Ottawa Counselling Services.
Break off toxic relationships
Spring, as we've said, is the season of love. However, sometimes the best way to get all that can be addition by subtraction. There are plenty of fish in the sea, and one of the most important self-esteem boosters is the realization that you are worth it. This is a place in which a therapist can help, but the bottom line here is that you shouldn't stoop to the level of those that drag you down. Break off toxic relationships, cleanse yourself and your personal life, and begin refreshed and anew.
Invest in good relationships
At the same time, you want to take care to invest in strong relationships. For a garden to grow, you have to spend a good deal of time on it, doing the dirty work day in and day out so as to help nurture those tender planted seeds into something special. The same goes with relationships—if you have one that you feel will really work, take the time to nurture it, and do what you have to make sure that other person knows you care.
Inventory your own emotional state
For as important as relationships with others are, your first duty is to yourself. As Oscar Wilde famously wrote, "To love oneself is the beginning of a lifelong romance." Take the time to show yourself some self-love now and then.
Open yourself up to therapists and therapy
All of this "relationship spring cleaning" can go a long way in helping you start fresh. That said, everyone needs help sometimes, and that's where the role of a therapist comes in. Your therapist is there to listen, take notes, and use their expertise to help you, all conducted in a safe and soothing environment which can leave you feeling mentally and personally refreshed.
Schedule an appointment with Ottawa Counselling Services to learn more through individual therapy, couples counselling, or hypnotherapy.