Spring is Coming – Get in the Spirit!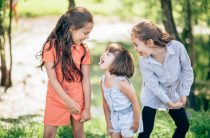 When the signs of spring finally start to become obvious, you know that the warmer weather is not far behind. Springtime lets you finally shed those winter layers and winter blues. With increased exposure to sunlight and more hours in the day, you can look forward to feeling more energized and happy, while breathing in the fresh air and getting those vitamins your body needs to feel good.
To help you get into the spirit of spring, here are some simple and effective things that you can do.
Put Away Your Winter Gear
Soak up those springtime vibes by going through and getting rid of your heavy winter items. This can include your winter coats, hats, scarves, boots, and your warmer clothing in your closet. Start packing away any of the obvious items that you no longer need until next year. Getting rid of the winter gear and making room for the spring and summer gear is guaranteed to make you feel excited about the upcoming season.
Give Your Home A Deep Cleaning
Although this may be something you'd rather avoid, giving your home a good, deep cleaning can be immensely good for your mental state of mind. Cleaning the house and the physical mess around you can really be beneficial for helping clear out some of that mental clutter as well. So go around your home, room by room, and start decluttering, organizing and cleaning those forgotten areas of the home that get particularly dirty during winter, such as the windows. And having crystal clear windows will let more of that sunshine filter inside.
Prep Your Garden Or Patio
On a day with decent weather, step outside to clean up the garden or your balcony. Getting your outdoor area prepped for the warmer weather is one of the best ways to really get into the spirit of spring. Sweep up any leftover winter debris, clear out old pots and garden beds, and start to plan out how you want your outdoor area to look when it's time to plant.
Although the springtime and warmer weather always come with a healthy dose of good vibes, coming out of the heavy winter blues isn't always easy. At Ottawa Counselling, we can help you get through whatever it is that you're experiencing. Reach out to us today to schedule an appointment with us. We can discuss the problems you're facing and how we can help.