Start the New Year Off with Couples Counselling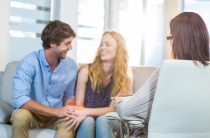 The New Year is all about starting fresh. It's a time to assess your life here and now and make the decisions that will help to improve it in the future. This year, why not take the necessary steps to enrich your relationship and make it more fulfilling and loving?
Couples counselling can help rekindle your affection and passion by providing you both with guidance that can foster the communication that's necessary for a healthy relationship to thrive. If you've been considering counselling, here are few ways in which it can benefit your relationship this upcoming year.
Gain Perspective
Being in a relationship doesn't always mean being able to see eye to eye.  Couples therapy isn't just about improving communication; it's about using communication to help you share your perspectives in a nurturing environment. When you can understand each other's perspective, you can drastically get over conflicts and hurdles that may have previously existed.
Understand Feelings of Anger
Feelings of anger can become embedded within a relationship for reasons we may not always be consciously aware of. But by having safe and encouraging conversations, you can get to the root of your anger and recognize the reasons that might be causing depressing emotions to surface.
Improve Your Intimacy
Throughout the years, the connection and feelings that you once had with each other can begin to fade, causing you to grow apart. But just like with everything in life, you have to work at maintaining that connection and intimacy. No relationship is perfect. Keeping yours strong and healthy requires some effort and maybe even some fine-tuning from a couples counsellor now and again.
Seeking relationship counselling is a great way to help improve your communication, intimacy, and love for one another in an environment that is comfortable, encouraging and informative. We don't always know how to recognize when there's a problem, or have the confidence to admit when we do. Realizing that all relationships require effort and even some fine-tuning now and again, can make all the difference in yours.
So this New Year's forget about those petty resolutions that never last. Make one that really counts by committing to improving your relationship and giving some serious time and effort to enhance your love and support. Couples counselling can help you and your partner begin a new chapter with a healthy and fulfilling relationship.