WHAT MATTERS MOST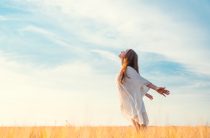 I have had the good fortune to participate in two seminars run by the Jungian analyst, James Hollis, Ph.D.: the first one was "Finding Meaning in the Second Half of Life" and the second was "What Matters Most".  The title of this latter one is the same as the title of one of his recent books, which also has the subtitle, "living a more considered life".  James Hollis talks a lot about people being dominated by, adapting to, and being governed by their fears.  He suggests that, to really love and embrace life, we have to muster the courage to make friends with our fears.  He makes the observation that, in desiring life, we deny death, and, in denying death, we run from life.
One of the techniques that I share with my Partners in Healing (clients) is the facility to enhance "uncertainty tolerance".  Uncertainty is a fertile seed bed for emotional and intellectual growth.  Comfort, which is the opposite of uncertainty, can become like an addiction and lead to boredom and emotional paralysis, whereas moving out of our comfort zone can cause us to become very creative.  Hollis calls this latter way of being a "mystery-driven life".
"Creative legacy" is one of those concepts that really matter.  In other words, the feeling that our actions and creations in this life make the world a better place for others long after we "fade away".   For example, in my own life, I was part of a group of seven people who planned and developed a member-owned natural food co-op in Toronto in 1972, karmacoop. On June 24, 2017, Karma will hold its 45 th Anniversary Celebration. Karma's slogan is: "Sustainable Food, Sustaining Community".  Jane Jacobs, the renowned urbanologist, was a member of Karma and she once said, " We need a Karma Co-op in every neighborhood in every city."  This is creative legacy.