What You Can Learn Through Couples Counselling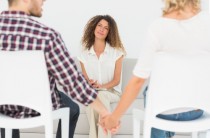 Every successful relationship takes hard work and communication. When you place a priority on your relationship and work together to improve it, you will reap the rewards as a couple. What follows are some of the skills you can learn through couples counselling with Ottawa Counselling Services:
Learn How to Express Your Feelings
Sometimes, we have trouble expressing our emotions in ways that can easily be understood by our partners. Couples counselling can help you express your needs, wants, goals, hopes, and dreams for the future of your relationship. You can better express your concerns, disappointments, hurts, and anger regarding your relationship or the behaviour of your partner in positive and healthy ways.
Learn How to Listen
Sometimes, in the rush to express our own perspective, we lose sight of what our partner is saying and what they want from the relationship. Ottawa Counselling Services can help you slow down and learn how to listen to your partner as they express their wants, needs, hopes, and concerns. When you both actually hear what the other side is saying, you have a foundation on which to build.
Learn How to Negotiate
Successful partnerships are based on a pattern of communication and negotiation. Ottawa Counselling Services can teach you and your partner to work together to find a happy compromise and meet in the middle.
Learn How to Avoid Bad Patterns
There are many behaviours and methods of communicating which can be very harmful to your partnership. Examples of these behaviours include defensiveness, contempt, excessive criticism, and evasion of tough topics. Ottawa Counselling Services can teach you and your partner to communicate with openness, respect, appreciation, and honesty.
Learn How to Move Forward
In some relationships, there may be painful issues which are hindering communication and happiness in the relationship. Whether dealing simply with frustration or something as serious as infidelity, Ottawa Counselling Services can help you and your partner talk through these issues and move past them in a positive and healthy way. Learn to genuinely apologize, honestly foster forgiveness, and work to build a new foundation for the relationship based on respect and communication.
Learn How to Love
Once upon a time, you and your partner found happiness and joy in each other's company. Learn how to reignite the love, passion, and affection with the help of Ottawa Counselling Services. Rekindle your romance and reward you and your partner with a reimagined relationship.
Honour your relationship and the connection between you and your partner by booking a couples counselling session today.